Abbotsford
Chilliwack
Coquitlam
Surrey
Langley
Abbotsford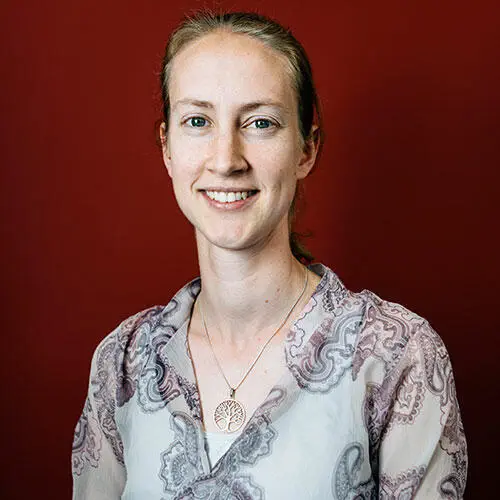 Emily became interested in physiotherapy during years of volunteering at St. Vincent's Hospital, helping adults with physical and cognitive disabilities engage in recreational activities. She completed her Bachelor in Human Kinetics and her Master of Physical Therapy degrees at the University of British Columbia. She developed a passion for working with clients with neurological impairments and children with a variety of developmental conditions through her practicum work while completing her degree. Emily enjoys working with clients both in the clinic setting and in the pool.

Emily has taken courses in paediatric vestibular rehabilitation, reflex and sensory contributions to postural control and movement, decoding the autistic brain, Parkinson's disease exercise prescription and Bobath technique.

Outside of the clinic, Emily enjoys caring for her young son, cycling, traveling, camping, hiking, cooking, reading and gardening.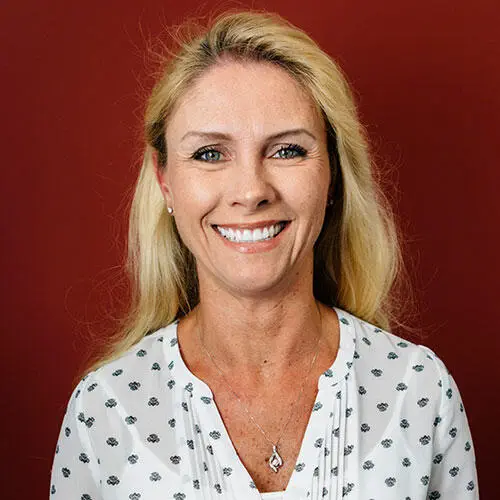 Gosia is a Registered Physiotherapist in BC and a member of the Physiotherapy Association of BC and the Canadian Physiotherapy Association, Paediatric division.

Gosia graduated from UBC Physical Therapy School in 2002 and began her career at Surrey Memorial Hospital that year. She worked in general surgery, orthopedics, outpatient clinic and general rehab. Her biggest passion is paediatrics and for the last 11 years she has been predominantly working with children with a variety of neurological, neurodevelopmental and orthopedic conditions as well as oncology patients. She works extensively with children with torticollis, plagiocephaly, brachial plexus injury, brain tumors, peripheral neuropathy, CP, stroke, post Taylor Spatial Frame surgery, neurodevelopmental conditions.

Gosia has been involved in many health care and policy initiatives and the creation of patient education classes and pamphlets including Brachial Plexus, Developmental Activities and the Neurodevelopment of the Babies in NICU booklets. She is a co-chair of the Fraser Health Paediatric Professional Practice Committee.

Gosia continues to work part time within Fraser Health on the Inpatient and Outpatient Paediatrics, Paediatric Oncology and Neonatal Intensive Care Unit.

Gosia strives to provide treatments that are patient/family centered and meaningful. She truly enjoys working with children, helping them to achieve their goals by providing just enough challenge, motivation and enjoyment.

When not working she likes spending time with her husband and three children often hiking and travelling. She likes heights so she has done some extreme zip lining, bungee jumping and now hoping to do paragliding.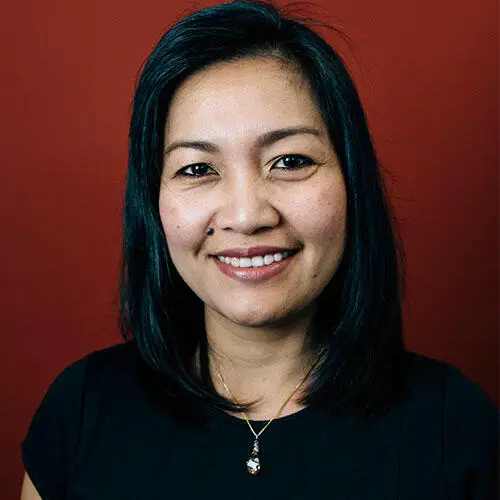 We are delighted to have Grace working in our Chilliwack & Abbotsford locations! When she started with Abilities and our clients gave her rave reviews as she covered some vacation time. As a staff, we really enjoyed working with her and are so happy to keep her involved on our Abilities team.

Grace has over 20 years experience in hospitals and team-oriented rehabilitation centres specializing in neuro, orthopedics, geriatrics and pediatrics. She completed her Bachelor of Science in Physical Therapy at the Emilio Aguinaldo College in the Phillipines in 1995. She has a passion for helping seniors, children and she shows great patience and care and demonstrates a strong work ethic
Sarah joined the Abilities team in 2020.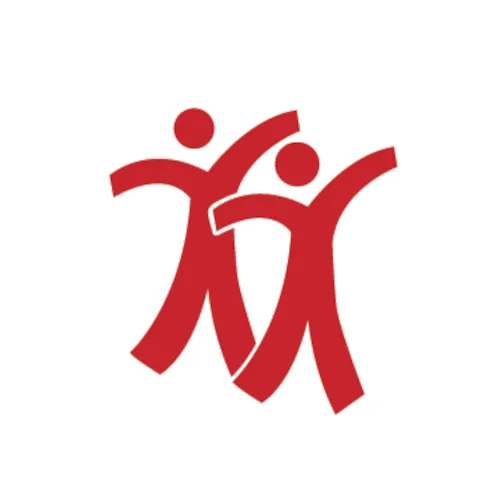 Emma joined the Abilities team in 2023.  She obtained her Master of Science in Occupational Therapy from Dalhousie University in Halifax, before returning to make her home in the Fraser Valley. 
Emma is passionate about working with individuals with various neurological challenges. 
In her free time, Emma enjoys spending time with family, playing board games, running, hiking, and paddle boarding.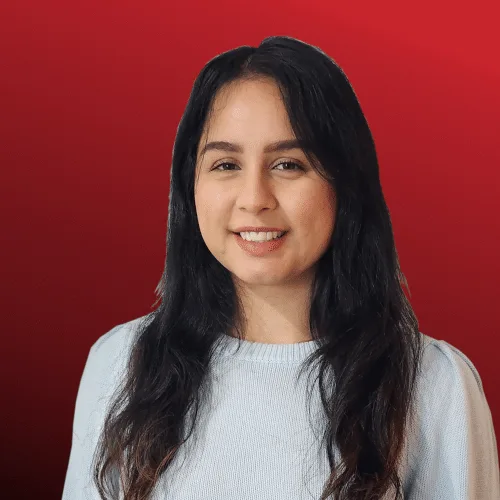 Joty joined the Abilities team in 2023.  She has her B.SC. in Kinesiology, and a Master of Science in Occupational Therapy.  Joty has a special interest in working with children with feeding concerns. 
When she is not working, Joty enjoys spending time with friends and family, going on walks, and trying new cafes!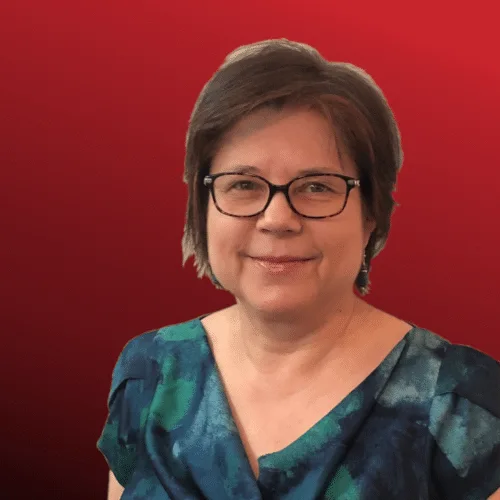 Agnes joined the Abilities Team in 2023.  She has a special interest in working with Speech Sound Disorders, Motor Speech Disorders, language delays, aphasia, fluency disorders, and cognitive communication disorders.
When she is not working, Agnes enjoys hiking, spending time in nature/exploring the environment around her, baking, and spending time with her pets.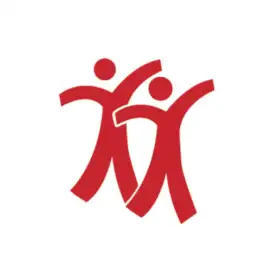 Anmol joined the Abilities Team in 2022, working in both our Chilliwack and Abbotsford locations. She has a special interest in working with clients experiencing speech/language delay, Dysphagia, Aphasia, AD, late talkers, litteracy difficulties, and social communication/pragmatic difficulties.
When not working, Anmol enjoys hiking, travel, and reading.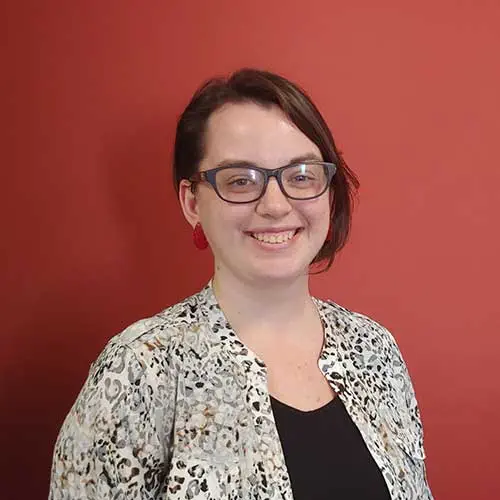 Erin is particularly interested in providing speech and language therapy to those who have sustained a traumatic brain injury or stroke, as well as school-aged children whose language is delay and children on the Autism Spectrum.

Erin is a recent graduate, having earned a Master's degree in Speech-Language Pathology from McGill University. She is certified by Speech-Language & Audiology Canada, and registered with the College of Speech and Hearing Health Professionals of BC.

In her spare time, Erin enjoy video-editing and exploring thrift stores.
Rehabilitation Assistants
Justine joined the Abilities Team in 2022.
Justine is a Rehab Assistant and a member of the British Columbia Association of Kinesiology (BCAK). She earned her bachelor's of Kinesiology from the University of Calgary in 2020. Justine is continually expanding her toolbox as a rehabilitation assistant.
While at University, she played soccer for the University of Calgary and through her own struggle with injury and concussion became passionate about helping others with their own recoveries. She has experience working with individuals of all abilities through coaching young kids in soccer to her volunteer work for the Rehab and Fitness program and the Joint Effort program at U of C. Justine aspires to continue to support her clients to the best of her ability while also developing her skills in neurorehabilitation as a Rehabilitation assistant.
Justine is passionate about educating individuals on how to optimize their physical function and mindset to enjoy life to the fullest. She enjoys exploring the outdoors, running, traveling, music, and spending time with her people.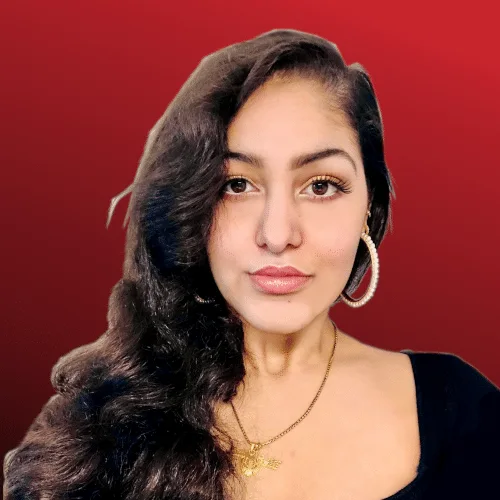 Pawan joined the Abilities Team in 2022.   She brings experience as a Speech Assistant, having worked both virtually and in person with a diverse age group from adults to children.
Pawan has a Bachelors degree in Psychology, and Speech Sciences Certificate.  Ultimately, should would like to continue her education to become a Speech Language Pathologist. 
When she is  not working, Pawan enjoys drawing, calligraphy, creative writing, playing volleyball, and dancing!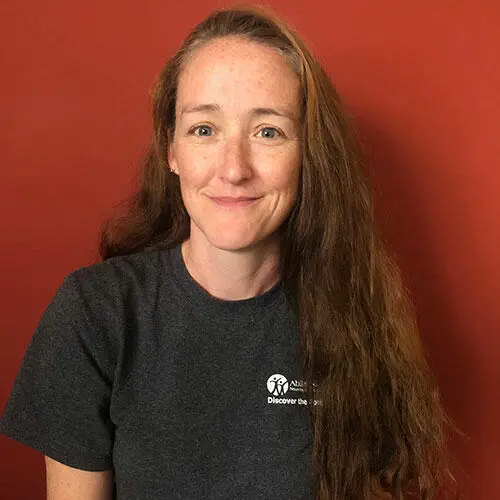 Stefanie was the very first employee at Abilities. She completed a diploma program as a Rehabilitation Assistant. Stefanie is a very competent and dedicated Rehabilitation Assistant. She is able to add fun to the work she does with our clients to keep them motivated. She is the mother of three lovely girls and enjoys being out in the great outdoors.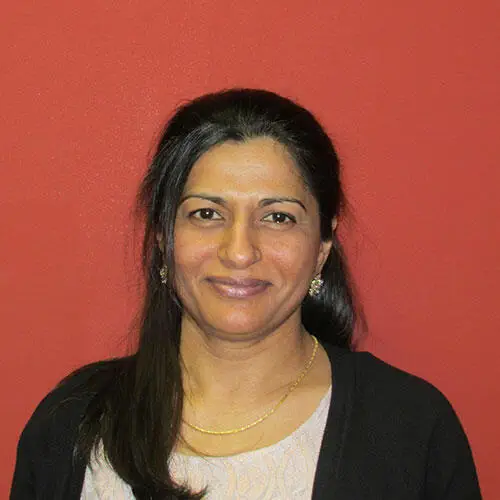 Harjinder is a part-time receptionist in Abbotsford. She came to us with previous medical office experience and is doing great job at the front. Harjinder is from this area and is the mother of two lovely girls.

Harjinder's quiet efficiency and pleasant attitude are appreciated by everyone in the Abbotsford clinic. As a bonus to us, Harjinder is fluent in Punjabi, which is very helpful!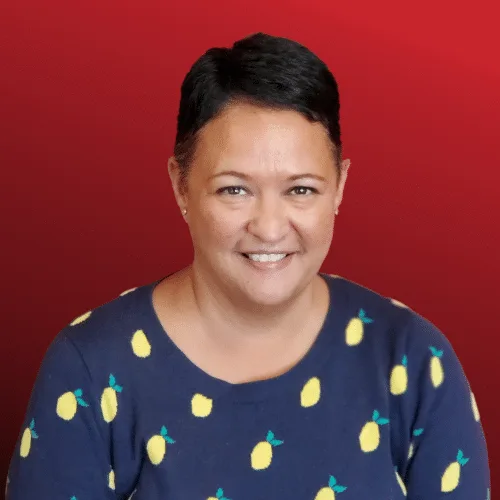 Mindi joined the Abilities team in 2021.
Chilliwack
Coquitlam
Surrey
Langley