MY STORY
I'm Heather Branscombe, the Clinical Director and Owner of Abilities Neurological Rehabilitation. I opened our first clinic in 2007 because I saw a need for increased access to high-quality and evidenced-based rehabilitation services. I never thought I'd own a business. I was happy working as a physiotherapist in the public system. But then I met my son. He was 6 weeks old, in foster care, and was brought to the child development centre where I worked.
He had a lot of diagnoses on his referral form. When I met him, I saw him as a mother did, and I knew that there was more than what others saw. Nine months later, he came to be a forever part of our family through adoption. When my son was old enough to go to school, I knew he needed more than what the public system could provide. This is where the vision for Abilities Rehabilitation began. I wanted a centre where he could be supported by a team of physiotherapists, speech therapists, and occupational therapists working together under one roof.
A team that fundamentally respected and valued each client—including myself and my son. A team that fought to find a better way and that didn't settle with what they currently understood. So over 10 years ago I started Abilities Neurological Rehabilitation. Today we have four locations, over 35 team members and we've helped hundreds of families discover their potential. We work with kids and adults and have earned our reputation as the most admired neurorehabilitation company in British Columbia. Now that my son is a young man I have the confidence that he has all the opportunities he needs and he is learning how to work towards his dreams. He is happy. The team at Abilities has helped him to live his best life. And we're committed to doing the same for you and your family.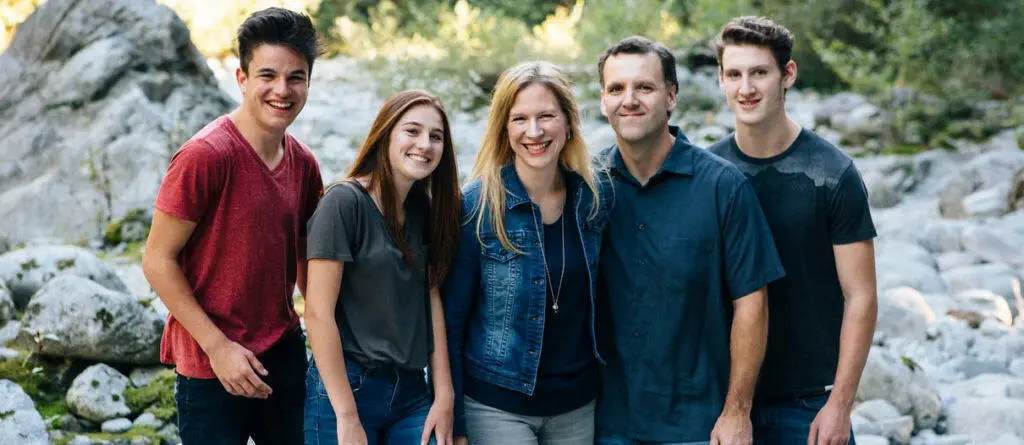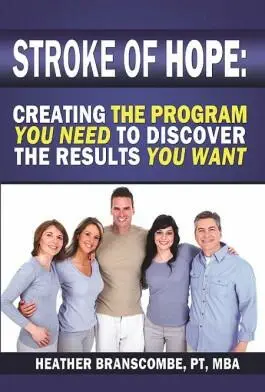 MORE ABOUT HEATHER
Heather Branscombe is a physiotherapist with over 15 years experience in both the public and private sector. Heather's professional passion continues to be the integration of rehabilitation technology into practice. She has consulted as a clinical specialist to a rehabilitation technology company and has taught therapists, orthotists and physicians across Canada. Not afraid to be an innovator and pioneer, she has brought many emerging technologies and therapy practices to Canada through Abilities.
Heather and Abilities are now seen within the industry as a community partner in emerging therapies. Often asked to collaborate on research initiatives, she is involved in research projects with the University of British Columbia (FEATHER's project) and has been asked to be the exclusive BC provider of emerging therapy practice such as the telemedicine driven ReJoyce through rehabtronics. Professionally, Heather volunteers her time as a member of the Board of Directors for the Stroke Recovery Association of B.C. and is the past-chair of the Neurosciences Division of the Canadian Physiotherapy Association. She's the author of Stroke of Hope. Heather enjoys spending time with her husband and three children, running, and the beautiful outdoors.
Stroke of Hope by Heather Branscombe, PT, MBA
If you or a loved one has had a stroke, this book can help you take control of your physical rehabilitation and improve your quality of life. It's written by a practicing physical therapist and uses plain, easy-to understand language.
You'll Learn…
• Why stroke recovery can be difficult and exactly how to make it easier.
• The unique analogy that describes a step-by-step plan to create your own therapy program.
• The one thing you should incorporate now to make sure you are always improving.
• How to know if your therapy program is working for you.
• How to easily fit therapy into daily life.
• When and who to call for help.
Click here to order from CreateSpace
Click here to order from Amazon.com
Praise for Stroke of Hope
Stroke of Hope is an interesting, creative workbook for stroke survivors and caregivers. It will also be of interest to health professionals. Heather Branscombe has personalized the "marathon of stroke" by suggesting the stroke survivor controls the recovery journey. Being informed and having goals enables the individual to choose the "ingredients" needed to succeed – ingredients that will differ depending on the goal. She describes the latest in best evidence for stroke recovery in an understandable format and links the evidence to recovery. The book is enjoyable as well as thought-provoking and best of all action-oriented.
Mary Solomon, PT Executive Director
Past Chair, Neurosciences Division, Canadian Physiotheraphy Association
Past President, International Neurological Physiotheraphy Association
This book is a must read for all who are affected by stroke! Stroke survivors, caregivers, family members and the rehab community. Heather has a refreshing, "never give up" message that is delivered in a practical manner with a wonderful dash of humor. I nodded my head in agreement as I read these pages and loved the "Do This Now" instruction. Heather has shared all her valuable insights with her readers and her words will help and motivate all who read them.
Marilyn Piticco, Executive Director
Langley Community Support Groups Society (Young Strokes for Hope)
Heather Branscombe's book, Stroke of Hope, was an immense help to my husband and me following his stroke. Her encouragement, realistic approach and positive energy gave us hope during this difficult time. The road to recovery is challenging, and the medical system confusing and daunting, but Heather made it so much easier to understand as we continue to navigate our way upstream. The concrete support through the end of chapter challenges allowed us to talk about my husband's personal experience, specific goals he wanted to reach, and how to attain them. This book is a "must-read" for anyone involved in personal stroke recovery, caregiver support, or for professional development for health care workers. It is an easy read packed with encouragement and wisdom, and a strong belief in the power to recover.
Janet & Blair Porowski